Recently, the finals of the 2017 Creator China (Qingdao Competition Area) and the 3rd "Mayor's Cup" Huatong Capital Entrepreneurs Small and Micro Enterprises Innovation Competition in the West Coast New Area came to an end. Hou Jijin, deputy general manager of our company, on behalf of the entrepreneurship team, displayed the work "New Photoinitiator Applicable to LED Cold Light Source", which stood out in 37 election projects and won the third place in the final.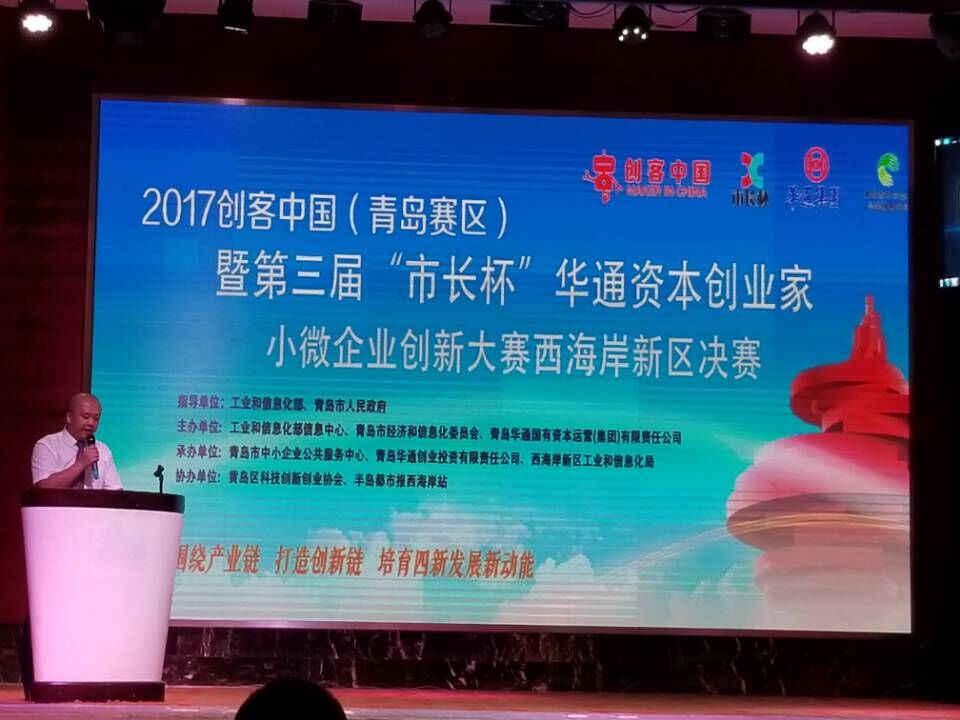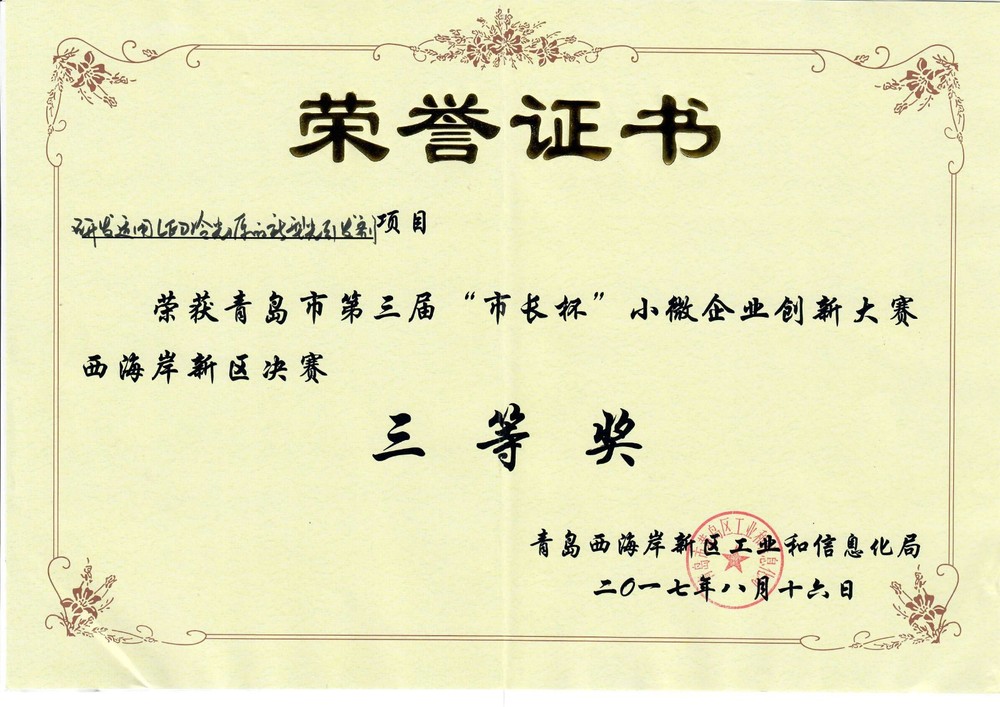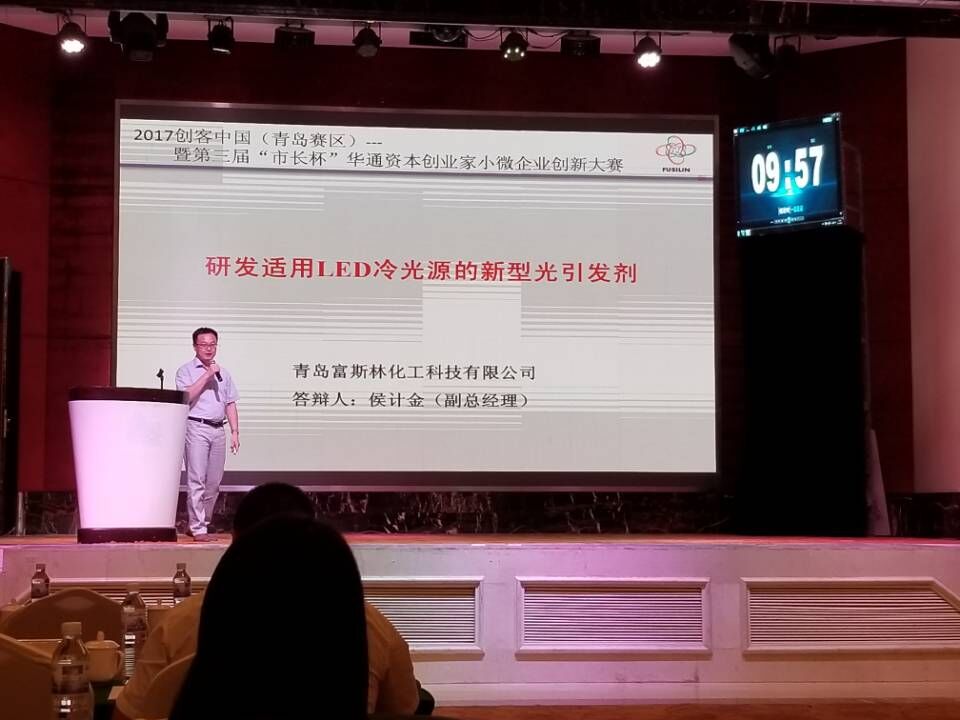 Aiming at the problems of high power consumption of light source, low initiation efficiency, complex curing equipment and difficulty in deep curing in traditional UV curing technology, a new type of initiator was developed. In addition to meeting the requirements of traditional technology initiator, this kind of initiator also has strong absorption and high initiation efficiency in the visible light range of 400-480 nm. It can be used as the cold light source of LED and the initiator of visible light curing. It has the characteristics of high initiation efficiency, energy saving and environmental protection. Especially, it can effectively solve the difficulty of deep curing in traditional curing technology. Questions. In addition to environmental protection in application, the ionic liquid catalytic technology used in the synthesis of the series of initiators is also a core technology with green safety and independent intellectual property rights. Works technology is mainly used in the fields of light curing coatings, ink, paint and so on. It is expected to promote the improvement of energy saving and environmental protection technology in the corresponding fields.

  This technology originates from the research results of Dr. Wang Zhongwei's team of Shandong University of Science and Technology. Qingdao Fuslin Chemical Technology Co., Ltd., a pioneering company composed of graduate students led by Mr. Wang, has been organized, implemented and operated. After eight years'efforts, it has realized the industrialized production of products and produced social and economic benefits. The products produced have been widely sold at home and abroad, and occupy a higher market share in similar products.
  In the process of exhibition and defense, deputy general manager Hou Jijin introduced the company profile, team structure, project presentation, profit model, customer situation and future development planning of the enterprise in detail. He also answered the experts'queries, and the final work was highly appraised by the expert judges.